I've got to admit that until this evening it had literally been so long since I'd seen a decent storm that I'd actually genuinely lost interest in chasing the weather pretty much all together.
Anyway, I kept half an eye on the radar today and watched all the action kicking off further North as usual these days. Come this evening I didn't really expect much but by chance I checked the radar at about 1930 and noticed that there were still some strong cells about and one was actually (literally could not believe it!) heading towards Norwich.
Couldn't see much out of the window but according to radar and sferic detection the cell was throwing out a lot of precip and lightning so I got my gear together, jumped in the car and went to my favourite storm watching spot about 5 minutes away.
I arrived in good time and by more luck than judgement was in the perfect spot to watch the storm roll in towards me. Structure wasn't great at first but I could easily make out out the wall of water heading my way with brilliant purple flashes lighting it up from inside every 10 seconds or so.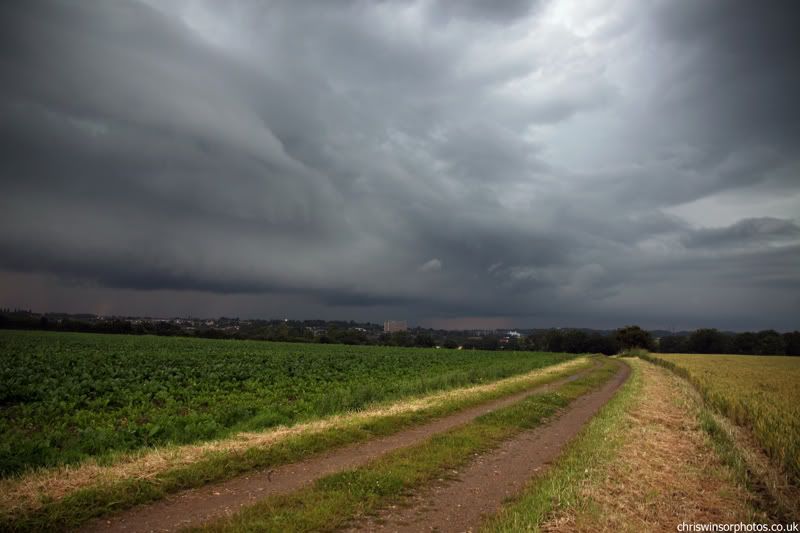 As it got nearer the structure got better and the lightning more frequent with some awesome close CG srtikes. No real rain at this point too which made life a lot easier.
http://www.youtube.com/watch?v=Am4ORC-5mwk&feature=channel&list=UL
Started getting a bit scary at this point as there was a fair bit of lightning flying about so I headed back to my car to try and get out of the open!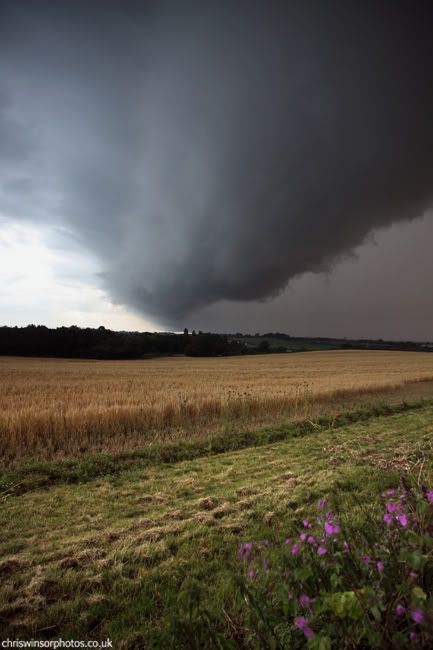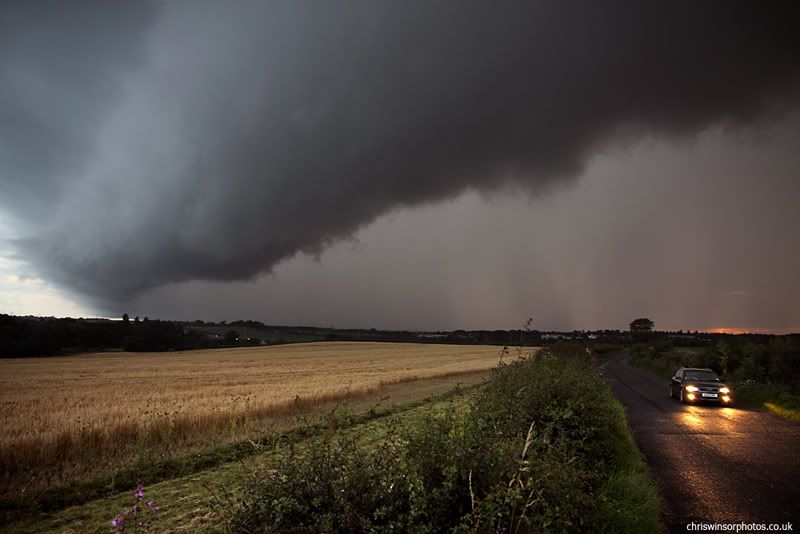 Some video from behind the gust front but ahead of the rain...
http://www.youtube.com/watch?v=PG41Yg6dtfI&feature=channel&list=UL
After this the rain and serious CGs caught up with me so I took shelter in the car and sat it out before heading home. All in all an awesome storm, over pretty quickly but very very intense.
Just to cap it off I was caught this when I got home too!
http://www.youtube.com/watch?v=80yVzN2ISHg&feature=channel&list=UL